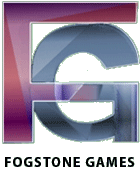 The naval pc game: Lost Admiral Returns
Description Walkthrough
Buy Now!
Try Now!
Features
High Scores
Officers' Lounge
Perk Points
Tournaments
Reviews
Manual
Latest News
Monthly Newsletter
Playtesting
Forums
Surveys

Past Games
Lost Admiral
Conquered Kingdoms
Grandest Fleet
Lost Admiral 2
Additional Info
World War 2
Battleship game
Destroyers
Submarines
Carriers
Naval strategy game
Chess Like aspects
War games
FAQ
Customer Service
Tech Support
Media Kits
About Us
| | | |
| --- | --- | --- |
| Fogstone Games Presents... | | |
Looking for a new

Naval PC Game?

Try Lost Admiral Returns for great naval game action!

Experience many naval battles in Lost Admiral Returns as an abstract World War 2 game. Combat is simplified enough to give you the flavor of the naval battles involved, while focusing on the larger strategic picture.

Lost Admiral features the archetypes of naval strategy game action, with submarines killing their favorite prey of large capitol ships, while destroyers do their best to protect the fleet and hunt down this submarine menace. Battleships do the heavy work of blowing up all enemy resistance, while Carriers scout out the opposition, and complement all battle strikes.

In all battles, outmaneuvering then enemy is the key to victory. Enjoy the deep fun of Lost Admiral Returns as a great naval strategy game.

View a more thorough description of the game, or visit the walkthrough. Games can be played out in as little as 20 minutes for small battles.

There are also many special missions in Lost Admiral Returns which bring special attention to unusual battle challenges. A few examples include helping rescue long lost crewmembers, reinforcing nearby oceanic war zones, and helping Intel Ops to do it's daring raids for secrets (both your own, and the enemies). New special missions are always just around the corner waiting to be discovered in LAR, so join this fun naval warfare game and try LAR now!

You will be in charge of your fleet, both it's initial makeup and its operations after combat is started. choose your favorite balance of ships... will you specialize in Battleships like the British? Will your submarines be the menace of the high seas? Will you smash the enemy with superior air power? Or slink around all of his battle lines with endless hordes of Destroyers and PT Boats?
And always, the end fate of each pc naval game will depend on how well you keep control of the cities involved in that battle. No matter how good or bad your ships do in combat, keeping those cities owned by your side is the key to victory. So do not get lost in the thirst for glorious action when your homelands need you to win the big picture...
Find out more about Lost Admiral Returns as a great World War II naval game by reading the description of the game or downloading the trial version.
© 2002-2004 Fogstone Games. All rights reserved. Click here for Terms and Conditions
Lost Admiral, Conquered Kingdoms, Grandest Fleet, and Fogstone are trademarks of Fogstone Games.