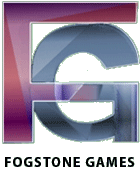 Lost Admiral Returns
Description
Walkthrough
Buy Now!
Try Now!
Features
High Scores
Officers' Lounge
Perk Points
Tournaments
Reviews
Manual
Latest News
Monthly Newsletter
Playtesting
Forums
Surveys

Past Games
Lost Admiral
Conquered Kingdoms
Grandest Fleet
Lost Admiral 2
Additional Info
WW II Campaigns
Battleships
Destroyers
Submarines
Carriers
FAQ
Customer Service
Tech Support
Media Kits
About Us
Privacy Policy

Webmaster
| | | | | |
| --- | --- | --- | --- | --- |
| Fogstone Games Info on the original... | New modernized Lost Admiral Returns Available now! | | | |
Grandest Fleet

Latest News!

All GF fans will enjoy the new Lost Admiral Returns!

Click here for details on this updated version of the award winning predecessor to Grandest Fleet.

There will be a separate new Grandest Fleet in the future, so please support the creation of a new GF and buy Lost Admiral Returns today!

The more people who buy LAR, the faster a new GF can be made...

GF

will will updated and modernized at some point following the release of the new Lost Admiral Returns (available now), and a new version of Conquered Kingdoms (available at a future date). Meanwhile

definitely try out Lost Admiral Returns

as it will keep you very satisfied!

Grandest Fleet -Released June 1994

Rated four stars out of five by Computer Gaming World

Awarded Premier Finalist for Best Strategy Game in 1995 by Computer Gaming World

Only one fleet will be left afloat in this thrilling masterpiece from QQP. Experience the grueling campaigns, the agony of defeat and the exhilaration of VICTORY! Develop cultural resources and manage the growth of your population. Allocate natural resources to build missile sites, radar stations, shipbuilding facilities, and SUPERSHIPS. It is up to your to destroy your nemesis... or end up in Davy Jones' Locker.

Features include:

Wide selection of normal ships
Class of Super Elite Ships
City Economics with Industry and Cultural aspects
Player History
Random Maps - unlimited variations
Historical "What if" Battles
Campaign Play
Truly challenging Artificial Intelligence algorithms
Modem Play against other humans over the phone lines.

Anyone who has played GF will feel right at home in Lost Admiral. The ships fight each other in a similar manner... i.e. Destroyers are deadly to submerged submarines, Battleships quickly kill Destroyers, etc.

Grandest Fleet emphasizes carrier combat. Lost Admiral is a quicker playing game, with a more chess like feel to battles because ships are killed more quickly, making your decisions about where to fight even more important. Grandest Fleet is fuzzier in combat, making the precise maneuver of ships a bit less important.

Try out the new Lost Admiral Returns for yourself, and enjoy all the new twists, surprises, and new fun to be found there for all naval combat fans! Click here to learn more...

There never was an official "Grandest Fleet 2" but Lost Admiral Returns revives the tradition of great, deep naval games like GF.
© 2002-2004 Fogstone Games. All rights reserved. Click here for Terms and Conditions
Lost Admiral, Conquered Kingdoms, Grandest Fleet, and Fogstone are trademarks of Fogstone Games.