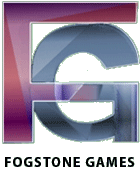 Lost Admiral Returns
Description
Walkthrough
Buy Now!
Try Now!
Features
High Scores
Officers' Lounge
Perk Points
Tournaments
Reviews
Manual
Latest News
Monthly Newsletter
Playtesting
Forums
Surveys

Past Games
Lost Admiral
Conquered Kingdoms
Grandest Fleet
Lost Admiral 2
Additional Info
WW II Campaigns
Battleships
Destroyers
Submarines
Carriers
FAQ
Customer Service
Tech Support
Media Kits
About Us
Privacy Policy

Webmaster
| | | | |
| --- | --- | --- | --- |
| Fogstone Games Info on the original... | New modernized Lost Admiral Returns Available now! | | |
Lost Admiral

Originally Released September 1991

Latest News! Lost Admiral is back! Click here for details

on this updated version of the award winning original LA.

Awarded Strategy game of the year in 1992 by Computer Gaming World.

You're an admiral who was dismissed from the service and exiled from your homeland on trumped-up charges. You're given another chance by an old friend who's the head-of-state of a world power. Can you meet the challenge and regain your admiral's rank?

Features include:

Selection of classic ships
Flagships with special abilities
Nine Scenarios
15 Campaign Maps
Random Map Generator
An in depth officer's ranking system
A thorough history of your combat endeavors
The challenge of a very strong artificial intelligence.

Anyone who has played the original TLA will love the new Lost Admiral Returns. The classic deep game play is preserved, along with a rich selection of new features, and packed with power to take advantage of the new Internet Age.

Try out the new LAR for yourself, and enjoy all the new twists, surprises, and new fun to be found there for all naval combat fans! Click here to learn more...
© 2002-2004 Fogstone Games. All rights reserved. Click here for Terms and Conditions
Lost Admiral, Conquered Kingdoms, Grandest Fleet, and Fogstone are trademarks of Fogstone Games.