Lost Admiral Returns is a knife-edged strategy game, turn based, where you outmaneuver your opponents for control of coastal cities using battleships, destroyers, submarines, and other ships. The game play is based on the classic award winning Lost Admiral released in 1991.
LAR is made by Thurston Searfoss, who created the original Lost Admiral, Conquered Kingdoms, and Grandest Fleet with QQP back in 1991 through 1996.
The latest information on Lost Admiral Returns can be found at the official website at www.lostadmiralreturns.com.
This manual is broken up into sections explaining how to play the game, how the program menus work, and other details of interest to players of Lost Admiral Returns.
Use the tutorials to learn about LAR quickly:
Play each tutorial in sequence from #1 through to #4 in order to learn all of the various subtleties of LAR. You can also read the tutorial summary pages located on the menu bar to the left, or click here to select an individual tutorial page:
Learn about the many challenging special Missions: missions

Learn about the quick easy-going Instant Battles: Instant Battles
Study the damage charts for ships in LAR:
Click on the Damage Chart link on the navigation menu to the left, or click here to visit the Damage Chart page. You will be able to print out these charts and refer to them while playing LAR games.
Still have a question or need help with a specific topic?
Try the LAR search-website page to search the manual and LAR website for information by keywords you choose.
Save The Admiral by helping him in a special campaign:
Click on the Save the Admiral Campaign menu choice to learn how to conduct many special operations missions to help the Admiral today!
For other parts of the manual, use the menu bar on the left:
The manual has various chapters dedicated to all parts of the game, and new sections will be added periodically as new material and updates are made to Lost Admiral Returns.
Please use the menu bar on the left to navigate the manual.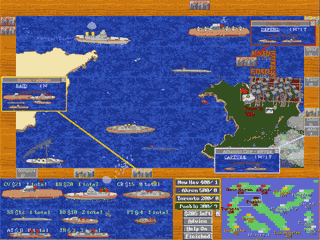 If you have questions, please visit our forum and look for help there.
If you find an error or omission in this manual, please email us at support@fogstone.com
Thank you for trying out Lost Admiral Returns!
Click here to to buy Lost Admiral Returns and get access all the new fun stuff!
Click here to download the trial version of Lost Admiral Returns.