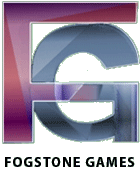 Lost Admiral Returns
Description
Walkthrough
Buy Now!
Try Now!
Features
High Scores
Officers' Lounge
Perk Points
Tournaments
Reviews
Manual
Latest News
Monthly Newsletter
Playtesting
Forums
Surveys

Past Games
Lost Admiral
Conquered Kingdoms
Grandest Fleet
Lost Admiral 2
Additional Info
WW II Campaigns
Battleships
Destroyers
Submarines
Carriers
FAQ
Customer Service
Tech Support
Media Kits
About Us
Privacy Policy

Webmaster
| | |
| --- | --- |
| Fogstone Games Presents... | |
Dedicated players are always welcome to help
Fogstone Games test games through all stages of development. What helps most is having a keen eye for patterns in errors, persistence with probing out all parts of the game, and providing a steady stream of feedback to Fogstone Games on all experiences in the game.
Send an email to Fogstone Games to be

ask to be included in future early testing of Fogstone Games

to follow Lost Admiral Returns, such as future versions of

Conquered Kingdoms, Grandest Fleet,

and other genres...
Meanwhile, definitely try out the new Lost Admiral Returns, and come on board for the fun game, including it's steady stream of new material from regular updates.
Go download the 30 day trial of LAR now by clicking here.
Please fill out our survey to give us feedback about the original Lost Admiral and the new Lost Admiral Returns.
© 2002-2004 Fogstone Games. All rights reserved. Click here for Terms and Conditions
Lost Admiral, Conquered Kingdoms, Grandest Fleet, and Fogstone are trademarks of Fogstone Games.