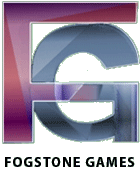 Lost Admiral Returns
Description
Walkthrough
Buy Now!
Try Now!
Features
High Scores
Officers' Lounge
Perk Points
Tournaments
Reviews
Manual
Latest News
Monthly Newsletter
Playtesting
Forums
Surveys

Past Games
Lost Admiral
Conquered Kingdoms
Grandest Fleet
Lost Admiral 2
Additional Info
WW II Campaigns
Battleships
Destroyers
Submarines
Carriers
FAQ
Customer Service
Tech Support
Media Kits
About Us
Privacy Policy

Webmaster
| | |
| --- | --- |
| Fogstone Games Presents... | |
Tournaments
Lost Admiral Returns is designed to have "continuous" competitions on the High Score pages built into LAR. And there will be ways to compare and compete with your "Save the Admiral" scores, along with other competitions of various sorts.
Click here to see a small sample of what the in-game Internet High Scores pages are like.
Below is a screen shot from Lost Admiral Returns showing how much more detailed the charts and listings are in the game. In the game, move your mouse pointer over any score to see more detail about that battle, and that officer's rank and Save the Admiral ratings. Click on the screen shot to see more detail.
© 2002-2004 Fogstone Games. All rights reserved. Click here for Terms and Conditions
Lost Admiral, Conquered Kingdoms, Grandest Fleet, and Fogstone are trademarks of Fogstone Games.