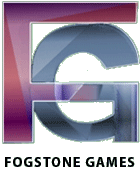 Conquered Kingdoms and Lost Admiral Returns
Description
Walkthrough
Buy Now!
Try Now!
Features
High Scores
Officers' Lounge
Perk Points
Tournaments
Reviews
Manual
Latest News
Monthly Newsletter
Playtesting
Forums
Surveys

Past Games
Lost Admiral
Conquered Kingdoms
Grandest Fleet
Lost Admiral 2
Additional Info
WW II Campaigns
Battleships
Destroyers
Submarines
Carriers
FAQ
Customer Service
Tech Support
Media Kits
About Us
Privacy Policy

Webmaster
| | | | |
| --- | --- | --- | --- |
| Fogstone Games Info on the original... | New modernized Lost Admiral Returns Available now! | | |
Conquered Kingdoms

Latest News!

Conquered Kingdoms is scheduled to be updated and released in a totally new format about a year after the new LAR is fully released. Right now a

new version of Lost Admiral is available

...

read details by clicking here

.

Reached NUMBER ONE on Computer Gaming World's Top 100 Chart in May, 1993

Plunge into a medieval world to conquer Cascatia, an untamed land of conquest & glory. Invade castles, fly over mountains, and use the forest to your advantage as you battle across the Cascatian Realm, to become the reigning king. Just about the best strategy and tactics game you will ever play.

Features include:

Recruit Human units or Fantasy units
Cast spells with wizards, blaze away with dragons
Nine Scenarios
Random Map Generator
Several full campaign conquests
Complete Game Scoring History
Strong 21 level computer AI to play against
Modem Play against other humans over the phone lines.

Specific units in CK are:

Basic Units: Knights, Swordsman, Calvary, Archers, Lancers, Catapults, Boats, and Spies.

Magical Units: Gargoyles, Troll, Rog, Ogre, Phantom, Wizard, Dragon

Special Units: Officers with the ranks of Squire, Cavalier, Baron, Duke, and King.

In addition to the maps that came with the basic CK Game, an add on Scenario Disk was available that added an additional 14 maps to the core game.

Anyone who has played CK will also enjoy Lost Admiral Returns. The two games share the same deep turn based strategy game feel. Both emphasize various start up options, record keeping, and importance of keeping victory goals in mind, rather than just crushing the enemy.

Try out the new Lost Admiral Returns for yourself, and enjoy all the new twists, surprises, and new fun to be found there for all strategy game fans! Click here to learn more...

BTW, did you notice that the original game's box said "Conqured Kingdoms" ?
© 2002-2004 Fogstone Games. All rights reserved. Click here for Terms and Conditions
Lost Admiral, Conquered Kingdoms, Grandest Fleet, and Fogstone are trademarks of Fogstone Games.