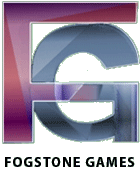 Lost Admiral Returns
Description
Walkthrough
Buy Now!
Try Now!
Features
High Scores
Officers' Lounge
Perk Points
Tournaments
Reviews
Manual
Latest News
Monthly Newsletter
Playtesting
Forums
Surveys

Past Games
Lost Admiral
Conquered Kingdoms
Grandest Fleet
Lost Admiral 2
Additional Info
WW II Campaigns
Battleships
Destroyers
Submarines
Carriers
FAQ
Customer Service
Tech Support
Media Kits
About Us
| | | |
| --- | --- | --- |
| Fogstone Games Presents... | | |
Storyline

Why the name "Lost Admiral Returns"? There are many stories told of the name... One story is that a famous Admiral fought for many years defending their country from a vicious enemy. The Admiral pulled victory out of many tough battles against hard odds over the years. One day luck ran out and catastrophe struck. The Admiral's fleet was defeated in a key battle. The enemy won every battle after that, and quickly conquered the Admiral's country! This was too much for the proud Admiral... and the Admiral's mind fled inward trying to salvage victory out of all this ruin and defeat.

Now the Admiral's mind is trapped in a world of its own, where all the battles of the past are re-fought over and over trying to find the answers to the defeats of the past. Perhaps if the Admiral plays through these battles in just the right way, the answer will be found, anguish diminished and the Admiral's mind will return to the real world... Can you help the Admiral? Can you learn the skills to master the naval combat of the Admiral's mind? Join in the imaginary world of "Lost Admiral Returns".

The more you help the Admiral, the more you will be rewarded. Use these rewards to buy customized flagships in your tougher battles, or other special tricky maneuvers to pull on the enemy.

So what are you still reading for? Go play the game free for 30-days and see for yourself!!!
© 2002-2004 Fogstone Games. All rights reserved. Click here for Terms and Conditions
Lost Admiral, Conquered Kingdoms, Grandest Fleet, and Fogstone are trademarks of Fogstone Games.