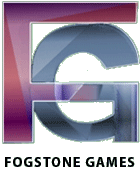 Lost Admiral Returns
Description
Walkthrough
Buy Now!
Try Now!
Features
High Scores
Officers' Lounge
Perk Points
Tournaments
Reviews
Manual
Latest News
Monthly Newsletter
Playtesting
Forums
Surveys

Past Games
Lost Admiral
Conquered Kingdoms
Grandest Fleet
Lost Admiral 2
Additional Info
WW II Campaigns
Battleships
Destroyers
Submarines
Carriers
FAQ
Customer Service
Tech Support
Media Kits
About Us
| | | |
| --- | --- | --- |
| Fogstone Games Presents... | | |
Maps

A wide variety of maps are used for games in Lost Admiral. There are nine classic maps with interesting starting setups that can be played over and over to practice one's skills at balancing offensive and defensive movement. The random map generator creates eight categories of maps for even more variety, including heavily biased battles where one side has the upper hand when the fighting starts.

You can also choose to undertake special missions during a battle. These missions require you to complete certain challenging tasks in addition to the normal fight for control of cities on the map, and add all sorts of twists and turns to any battle.
© 2002-2004 Fogstone Games. All rights reserved. Click here for Terms and Conditions
Lost Admiral, Conquered Kingdoms, Grandest Fleet, and Fogstone are trademarks of Fogstone Games.