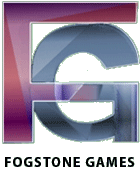 Lost Admiral Returns
Description
Walkthrough
Buy Now!
Try Now!
Features
High Scores
Officers' Lounge
Perk Points
Tournaments
Reviews
Manual
Latest News
Monthly Newsletter
Playtesting
Forums
Surveys

Past Games
Lost Admiral
Conquered Kingdoms
Grandest Fleet
Lost Admiral 2
Additional Info
WW II Campaigns
Battleships
Destroyers
Submarines
Carriers
FAQ
Customer Service
Tech Support
Media Kits
About Us
Privacy Policy

Webmaster
| | | |
| --- | --- | --- |
| Fogstone Games Presents... | | |
Victories

Lost Admiral Returns keeps track of your victories and losses for all battles you fight. You choose an officer as a namesake and alternate ego in the game who will go up and down in rank and other ratings over time. Earn special rewards and patches for each unique map you play on, and improve that patch by winning even better victories over time. The game keeps track of your high scores for battles, and you can even go online and compare your scores against others of similar skill.

The computer opponent offers a wide range of skill levels to play against, and you are rewarded based on how tough an opponent level you defeat. "Save the Admiral" Campaigns add additional obstacles to overcome, and new tricks to use to turn battle tides in your favor.
© 2002-2004 Fogstone Games. All rights reserved. Click here for Terms and Conditions
Lost Admiral, Conquered Kingdoms, Grandest Fleet, and Fogstone are trademarks of Fogstone Games.